Message from Chief Patron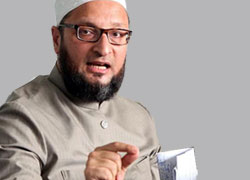 I am confident that Darussalam Bank will remain at the forefront of the evolving financial services in order to serve our poor community even better. With the support of all our shareholders, we hope to promote a workplace environment where we take responsibility for our actions and promote respect, inclusiveness and uncompromising integrity.
Barrister Asaduddin Owaisi
[Member of Parliament, Hyderabad.]
Chief Partron - The Darussalam Co-operative Urban Bank Ltd.